Reeds Rains
Estate Agent Interior Design
Atlas Display has been intrinsic to the brand development of Reeds Rains Estate Agents. Working along with its marketing department, they have created a national personality which sets them apart as a market leader. Having created a complete internal and external rebrand / refresh, they have gone on to transform a network of branches.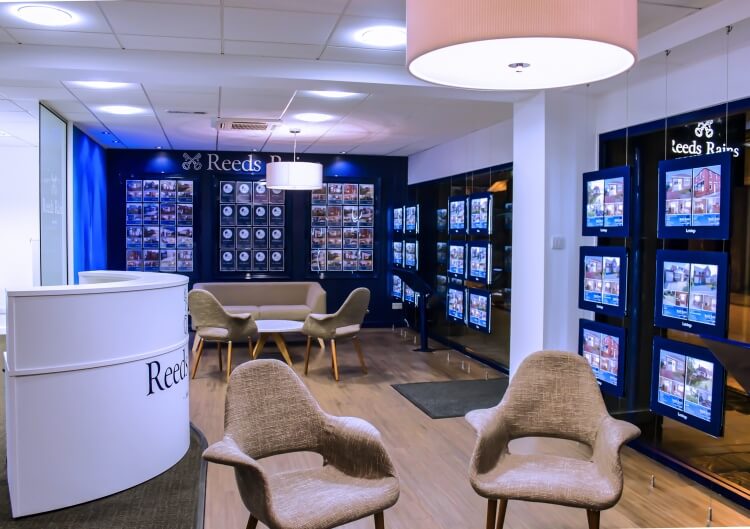 Why Choose Atlas?
An uncomplicated, straightforward and hassle free process.
A full turnkey solution. We undertake all aspects, which are fully project managed from start to finish.
Any health & safety procedures, standards and codes of practice are followed accordingly.
Small-scale refurbishments to full shop fits, to meet any requirement and budget.
We will produce designs to suit your requirements, recommending and presenting concepts.
Value engineering. If a high end product or look is required within a small budget, we can reproduce at cost, making a low budget shop fit appear high end.